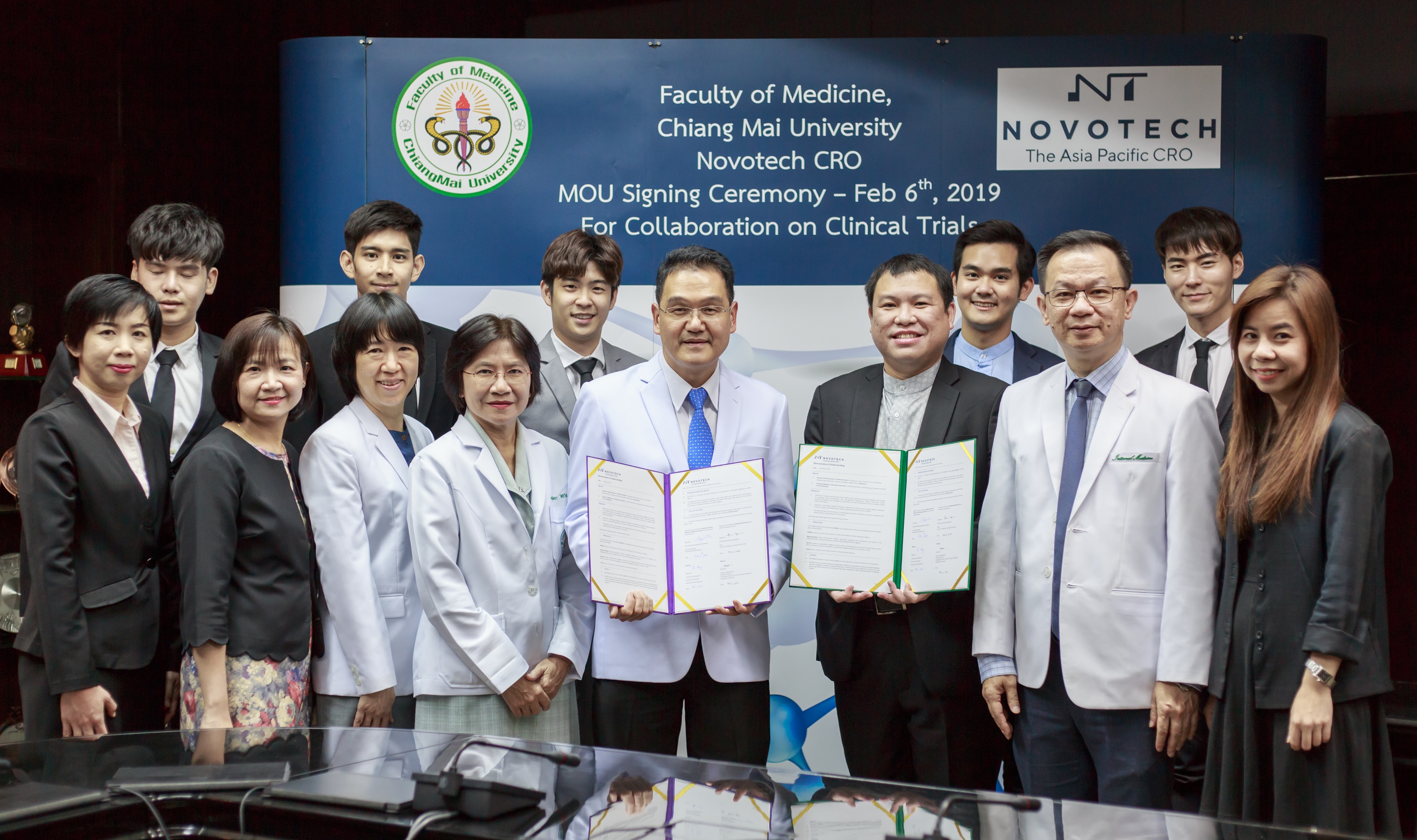 Asia-Pacific specialist CRO Novotech announced at OCT West 2019 a new powerful clinical partnership network across India and Thailand that will give Novotech clients access to PIs, research teams and patients in one of the largest hospital networks in the region. (OCT West 12th - 13th February 2019, Burlingame, CA)
Novotech works in partnership with the leading medical institutions across Asia to accelerate quality clinical research for its clients and has now signed 16 major strategic partnerships with hospitals and research institutions in the region.
In line with this rapidly expanding reach and increase in research activity, Novotech's clinical staff numbers in Asia have grown by more than 20% during the last quarter of 2018.

Novotech's new India partnership: CARE Hospitals Group
The CARE Hospitals Group is a multi-specialty healthcare provider, with 14 hospitals serving 6 cities across 5 states of India. CARE is the regional leader in tertiary care in South/Central India and among the top 5 pan-Indian hospital chains.
CARE Hospitals, which has around 3000 beds, deliver comprehensive care in more than 30 specialties in tertiary care settings.
They have 4 hospitals in Hyderabad where they conduct trials which is covered by the one Institutional Central Ethics Committee.
Novotech's new Thailand partnership: Maharaj Nakorn Chiang Mai Hospital
Maharaj Nakorn Chiang Mai Hospital is a tertiary care 1,400 bed facility with 400 specialist doctors serving a population of almost 7 million people in the region.
More than 1 million patients visit the hospital every year.
It has a dedicated Clinical Trial Unit (CTU) with its own Ethics Committee and is part of the Faculty of Medicine, Chiang Mai University.
As part of the partnership the CTU agrees to support Novotech for all feasibility studies, identify suitable Principal investigators, and support patient recruitment. Currently, Novotech has the highest number of studies at the hospital.
During the announcement at OCT West 2019 Novotech Director Business Development Barry Murphy also shared the latest data on clinical trial activity in Asia Pacific, which is up by 35% to 2,200 sites.
"Novotech's growth is fuelled by demand for a regional CRO with international accreditation and reputation, combined with local knowledge, partnerships and expertise.
He presented data showing the rapid start-up speed, low cost and high quality on offer in Australia, and how Novotech can then support later Phase studies in the Asia-Pacific.
"The Novotech team is well positioned across the region to access the more than 1.4 billion people living in urban areas, which is a key factor in the decision by biotechs to include the Australia and the Asia-Pacific in their global studies," he said.
Novotech, which has 11 offices in the region, now has over 550 employees across 24 locations through-out Australia, New Zealand, Asia and the United States
Novotech has acquired Australasian specialist CRO Clinical Network Services (CNS) as part of a mutual mission to expand services to biopharma for early phase product development and clinical research in Australia, through to later Phase regional and global trials.
USA biotechs have compelling reasons to consider Novotech and Asia-Pacific for clinical research. They include:
• Large patient population
• Few competing trials
• Efficient regulatory system
• Highly qualified and educated medical professionals
• Low operational costs
• Well supported IT infrastructure
• High level of GCP compliance
• Efficient trial management and logistics infrastructure
"Our in-country relationships enable a more comprehensive understanding of local regulatory changes, access to leading PIs, strong site connections, and productive patient populations to deliver success for our clients within timelines and budgets," said Murphy.
Novotech has offices in 11 countries across the region, and MOUs with major health providers.
About Novotech - https://novotech-cro.com/welcome
Headquartered in Sydney, Novotech is internationally recognized as the leading regional full-service contract research organization (CRO). With a focus on clinical monitoring, Novotech has been instrumental in the success of hundreds of Phase I - IV clinical trials in the Asia Pacific region.
Novotech provides clinical development services across all clinical trial phases and therapeutic areas including: feasibility assessments; ethics committee and regulatory submissions, data management, statistical analysis, medical monitoring, safety services, central lab services, report write-up to ICH requirements, project and vendor management. Novotech's strong Asia Pacific presence includes running clinical trials in all key regional markets. Novotech also has worldwide reach through the company's network of strategic partners.
For RFP enquiries: Please fill out the form available at www.novotech-cro.com/contact-us