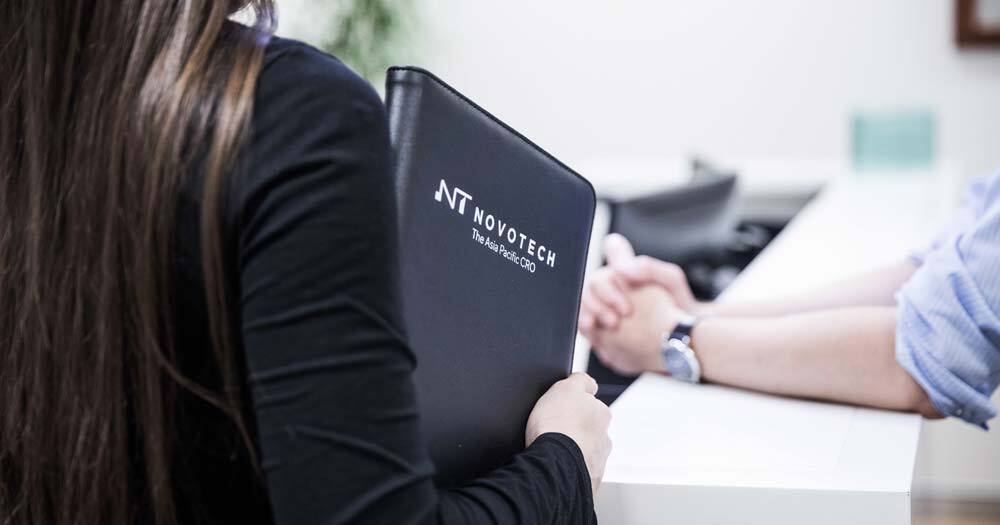 Combined company will create largest specialist biotech CRO platform in Asia to meet the rapidly growing demand for quality clinical trial services in the region
SHANGHAI and SYDNEY, 12 October 2020 – Novotech and PPC Group ("PPC"), two leading Asian contract research organizations (CROs), today announced that they will merge to form Novotech Health Holdings ("Novotech Holdings"), creating a seamless and scalable CRO platform to serve the rapidly growing demand for quality clinical trial services in Asia. The new entity will become the largest biotech specialist CRO that can deliver full clinical services, from first-in-human to phase IV clinical studies, in Asia.
Since announcing a strategic partnership last year, Novotech and PPC have put in place an integrated governance structure, aligned key systems and processes, and continued to collaborate on major biotech clinical trials in the region. The formation of Novotech Holdings will cement the partnership between the two subsidiaries, bringing together approximately 1,550 staff with significant scale and synergies across countries, research institutions, trial phases, therapeutic areas and functional specialities. Novotech Holdings is majority owned by TPG Capital Asia funds.
With the merger, John Moller, formerly CEO of Novotech, has been appointed Chief Executive Officer of Novotech Holdings, and Michael Stibilj, formerly CEO of PPC Group, has been appointed Chief Operating Officer of Novotech Holdings. Drawing from their past experience leading Novotech and PPC Group, respectively, John and Michael will continue to build on the exceptional foundation that has been established to form the leading specialist biotech CRO in Asia.
Chairman of Novotech Holdings and TPG Capital Asia's Head of Australia and New Zealand Joel Thickins said, "This merger is a significant milestone that will unite two complementary CRO platforms to create a more powerful, scalable entity that can better address client needs in Asia. With world class service, broad geographical coverage, and local expertise and delivery, Novotech Holdings is well positioned to grow in tandem with the rapidly developing demand for quality clinical trial services in Asia."
John Moller, CEO of Novotech Holdings said, "I am honored to have the opportunity to lead Novotech Holdings as we look to increase the quality and efficiency of our operations and capitalize on the significant growth opportunities across the region. Novotech and PPC are highly complementary CRO platforms, and together we will have unmatched data analytics and insights in the region, as well as bring together a stronger pool of operational talent. This will allow us to better support drug innovation across major markets including China, Korea and other countries in Asia by delivering an end-to-end suite of services that can only be achieved with the combined expertise of Novotech and PPC."
Novotech Holdings COO, Michael Stibilj, said, "The biotech industry is booming in Asia. Driven by unprecedented biotech innovation and increasing recognition of the quality of regional drug research and development, we are seeing rapidly growing demand for clinical trial services across the region. Combined, Novotech Holdings will become the largest biotech CRO specialist in Asia, and I look forward to growing our presence in the region and supporting our customers' success."
MEDIA ENQUIRIES
Liz Liang
eliang@brunswickgroup.com
+852 9015 6858
ABOUT NOVOTECH HEALTH HOLDINGS
Novotech Health Holdings ("Novotech Holdings") is the leading Asian biotech CRO and consists of two operating brands, Novotech and PPC. Novotech Holdings is a full-service CRO with integrated labs and phase I facilities providing drug development consulting and clinical development services. It has been instrumental in the success of approximately 3,700 clinical trials across all trial phases and therapeutic areas. Novotech Holdings is uniquely positioned to serve biopharmaceutical clients conducting clinical trials in Asia and globally. Novotech Holdings employs approximately 1,550 people in 21 offices across 12 geographies including Greater China, South Korea, South East Asia, India and ANZ. Novotech Holdings is majority owned by TPG Capital Asia funds.
ABOUT TPG
TPG is a leading global alternative asset firm founded in 1992 with approximately $83 billion of assets under management and offices in Austin, Beijing, Fort Worth, Hong Kong, London, Luxembourg, Melbourne, Moscow, Mumbai, New York, San Francisco, Seoul, Singapore, and Washington, DC. TPG's investment platforms are across a wide range of asset classes, including private equity, growth equity, impact investing, real estate, and public equity. TPG aims to build dynamic products and options for its investors while also instituting discipline and operational excellence across the investment strategy and performance of its portfolio. For more information, visit www.tpg.com on Twitter @TPG.