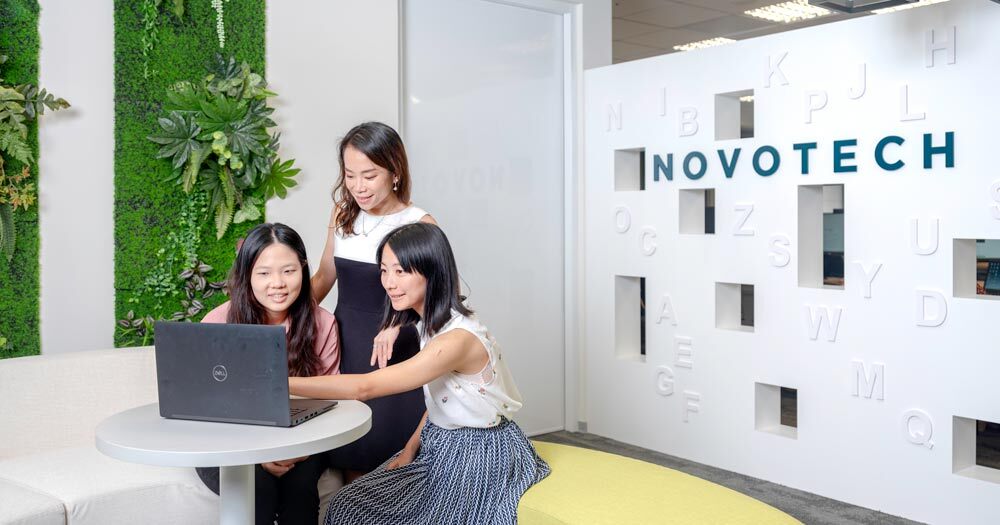 Thursday 11 February 2021
In celebrating International Day for Women and Girls in Science 2021, we interviewed five Women at Novotech to find out more about their journey in the Life Sciences industry and what advice they have for those starting out in their careers.
Novotech continues our commitment to growing a diverse and inclusive workplace and is proud to have amazing people like Michelle, SuLyn, Angel, Debra, Lilee and Jenny contributing to the success of Novotech and driving improvements in the CRO industry.
What made you interested in Science/Medicine/Life Sciences/Technology?
Michelle: Before entering this field, I used to work as registered nurse to treat patients in a front line but as I got to know this field by working as CRC in oncology department, it's another new world for me to explore more knowledges how to develop novel medicines and have a great opportunity to participate in directly with my experiences and knowledges. Also it's very simple and personal reason but it is a great chance for me to work for "company", not a "hospital" which I was looking forward in my career journey.
SuLyn: Being part of improving patients' quality of life and contributing to the development of new treatments.
Angel: Innovation, making great impact to the future, Improving human health.
Debra: I was always interested in health and medicine at high school. Knowing how the body works and how we can use nutrition, fitness, medicine, etc to ensure we get the most out of our bodies. Initially I went into nursing however I then realised I was really interested in being a part of medical research. Being a part of helping people with illness/disease through testing new therapies is what I find really interesting and rewarding.
Lilee: I've always been interested in life sciences and worked in a research lab during university. I was introduced to the CRA role by my post graduate supervisor. The CRA role had the right mix of science and practicality. It's much more exciting to be working directly on a clinical trial instead of looking at graphs and charts to see if my experiment had worked.
Jenny: My training is in life Science. I completed a Bachelor's degree in Industrial Pharmacy. Part of my training is internship in the hospital and this is where I found that I have deep sense of compassion to work with patients and get them back to good health.
What do you consider to be your major career milestones?
Michelle: For the first time I got started my career in clinical industry, my career milestone was to be a specialist in this field. As time goes by and my career piled up, I've realized I should be a generalist with my specialty. At current, I need to oversee bigger organization directly and indirectly for organization growth so this would be the most important career milestone, to be a generalist.
SuLyn: Being Head of 2 countries, managing the operations of both Malaysia and Singapore, and proud to see the countries grow in both company revenue and team size since I joined back in 2010.
Angel: It's difficult to tell what is my "major" career milestone. I think all milestones I had accomplished in my career life are all important and meaningful. At present, my major goal is to work with team to excel the performance by providing good quality of study data and grow with my team.
Debra: Being a part of a study that produced an approved medication for treatment of a disease which had no previous medical treatment available.
Lilee: Being given the opportunity to work in the management role at Novotech.
Jenny: Serendipity brought me to the role of Clinical Research Associate way back in 1992. I just started working in a regulatory role in a local drug company, and a friend referred me to a job opening at a multinational pharmaceutical company for a role as CRA….back then never heard of this career path, but curiosity led me to walk to that interview, stayed in this career for more than 20 years of career in clinical research. Part of the milestone in my career is bringing those people in the Philippines with similar role as mine to share experience and best practices, and this led to the birth of the Philippine Clinical Research Professionals organization in 2001 for which I am the founding president.
What barriers have you faced in your career?
Michelle: The milestones I mentioned above. I was trained by nursing and clinical trials mostly over the decades but need to know finance, business, HR etc after I took this position. It was quite new for me to get familiar with but now I'm getting accustomed to them.
SuLyn: I have been lucky so far, that all my line managers have been supportive of my development and growth, even when I went on Maternity Leave.
Angel: I couldn't find the balance between family and work when I became working mother.
Debra: Some Investigators can be challenging. Ensuring I keep up to date with new therapies and medicine when working with Investigators who are at the forefront of treating patients. This really helps to engage with Investigators and gain their trust/respect.
Lilee: Getting your foot in the door initially as a CRA can be hard. But it's about starting somewhere whether it's as a CTA, or work in a related field like a study coordinator which helps. For me it was starting as a CTA.
Jenny: I would not call it barriers but challenges that leads to opportunities. As we all know that Clinical research enterprise is a network of close working stakeholders (regulators, institution decision makers, investigators, sponsors and CROs). In the Philippines the industry spearheaded the evolution of clinical trials in the country with great speed with the presence of multinational pharmaceutical organizations, but regulations, infrastructure and clinical trial knowledge were just trying to understand the value and dynamics of clinical research. I had to navigate through an undefined clinical research environment but this led me to being an active participant in shaping clinical trial regulations, and deep involvement in spreading the ICH GCP gospel through delivery of many, many GCP trainings and discussions in the Philippines.
What keeps you passionate about working at Novotech and in the Life Science industry?
Michelle: To see the significant organization growth with better company reputation in this market in a very short time period. Also, a positive concept change for the clinical trials. Quite challenging but very motivating at the same time.
SuLyn: I have been with Novotech for 11 years, back when I started, Novotech is flexible and has a flat hierarchy system. This makes reaching out to all stakeholders for discussions and escalations easy, and I like this kind of organization, where everyone is approachable and contactable regardless of position and title. Being in the Clinical Research space makes me feel like I am contributing to the betterment of human lives (no matter how small a role I play). Being able to bring new medicine or even alternatives to patients gives me fulfilment.
Angel: Company culture! Novotech cares people, transparent and open engagement.
Debra: Knowing that I am a part of discovering new therapies and potentially helping the medical conditions of people. I feel like I have grown with Novotech, from back in 2006 when only 50 or so people were employed to now where we have grown to multiple other countries and I have grown from CRA II to Principal CRA.
Lilee: These are currently very exciting times at Novotech with regards to the growth and opportunities. What this means is that I can work on things which have real impact on the business or the CRA team.
Jenny: When I joined Novotech, there were only 3 CRAs and an insignificant part of Asia with small contribution to the business. This is where my passion emanated with a personal goal to show that there is so much that the country can offer to clinical research through Novotech and vice versa, clinical trial can contribute to my country through access to innovative treatment. Personally, during my interview with our CEO John Moller, I was inspired with this foresight of Novotech Philippines' potential to contribute in the Novotech Asia business and that inspiration made me stay to this very day in Novotech.
What advice would you give to women looking to start their career in Life Sciences?
Michelle: Worthy to dive into this industry with more opportunities for women to be grown up enough without any gender discrimination if any women have enough passion and preparation to work for clinical trial industry.
SuLyn: It is never too late to start in any role in Life Sciences, if you are passionate and a good performer, you will have opportunities everywhere.
Angel: first, find the role model or good mentor to learn the fundamental knowledge for life science; second, deliver the reliable data & result; last but not least, unlock yourself.
Debra: Life sciences is a very broad area and can open you up to many different careers. It is interesting and different every day and it's great to be a part of something that affects the whole human race.
Lilee: It is possible to juggle career and raise a family. The key is finding a company that is truly flexible like Novotech. I wished I had heard about Novotech earlier in my career, I hadn't heard of any CRO who would have been willing to take me on as 3 days a week in the CRA role. It was not an option for me when I returned back from maternity leave.
Jenny: Being a woman and a mother is not a hindrance to having a career even in life science. It was passion that fuelled my career, enjoyed my family and never missed milestones of my growing daughters. It is about "Can Do" attitude. Being a woman, a mother, a wife, and a daughter gave me a rich source of personal experience, strength, courage and life skills that I am able to apply in my career.
---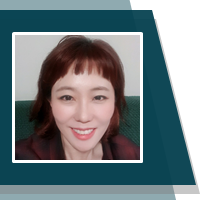 Michelle Park
Director – South Korea
Michelle completed a Bachelor of Nursing Science from EQHA Woman's University in 2001 and has 11 years' experience in Clinical Research including 5 years across all aspects of clinical operations and local/regional project management experience from start-up to closure across phase II to phase IV in various therapeutic areas including oncology, cardiology, immunology, respiratory, endocrinology and infection in CROs and Pharmaceutical companies.
---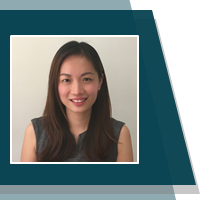 SuLyn Yip
Operations Director – Malaysia/Singapore
SuLyn has over 20 years of pharmaceutical industry experience, with more than 10 years of which she has spent with Novotech. SuLyn has extensive clinical research experience in oncology, respiratory medicine, cardiology, device and endocrinology and an in-depth knowledge and experience of the clinical research environment in South East Asia. SuLyn entered the field of clinical research with AstraZeneca in 2004, where she remained for six years, building an excellent understanding of clinical research processes, regulations and guidelines.
---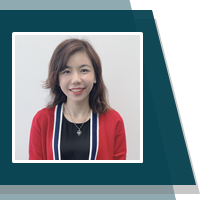 Angel Huang
Operations Director – Taiwan
Angel has over 20 years' working experience in Clinical research field at global pharmaceutical and global CRO companies with over 12 years' global study management experience as Clinical operation country head and Global monitoring operations CRA Group Head, CRO Management, project management and people management. Angel creates and maintains a strong and harmonious team spirit to ensure successful delivery of key objectives.
---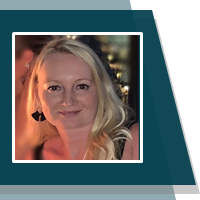 Debra Hynd
Principal Clinical Research Associate
Debra has been with Novotech since 2006 when she joined as a CRA III and was quickly promoted to Senior CRA. Debra skillfully, thoroughly and effectively handles her responsibilities to the highest of standards. Her interpersonal and communication skills have allowed her to develop strong working relationships with investigative site staff, project teams and Sponsors. Debra is and SME in oncology monitoring and a mentor to many early career CRAs.
---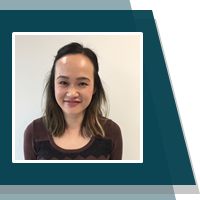 Lilee Chew
Clinical Operations Manager – Australia
Lilee has over 10 years' experience working in the clinical research industry across global phase I to IV studies, including trials in both paediatric and intensive care settings. Lilee has gained extensive knowledge in ICH-GCP and experience across various therapeutic areas, which includes oncology, ophthalmology, psychiatry, infectious disease, musculoskeletal, pain management, and cardiology.
---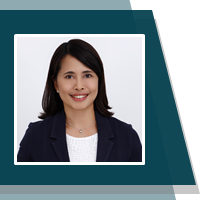 Jenny Arellano
Operations Director – Philippines
Jenny has been with Novotech since 2016. Prior to joining Novotech, she has more than 20 years of clinical research experience covering monitoring, auditing, feasibility, study start-up, operations leadership in sponsor and CRO settings and site alliance management. Her therapeutic exposure is wide including oncology, psychiatry, rheumatology, endocrinology, respiratory, cardiology, neurology, infectious disease, orthopaedics and vaccines.
Jenny also founded the Philippine Clinical Research Professionals Inc, a non-profit industry organization actively attending forum with regulators (both Philippine FDA and the Philippine Health Research System) on issues that affects the clinical research industry.