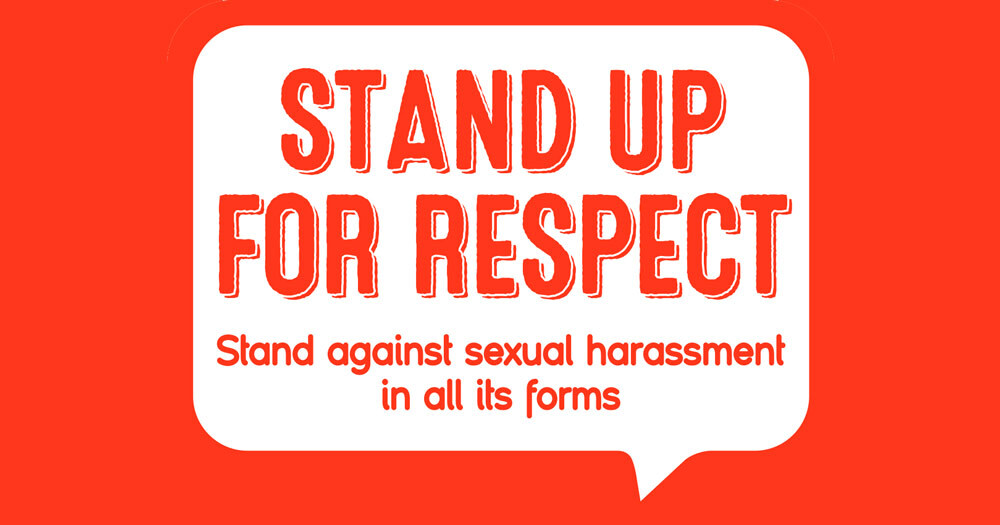 Media Release 
27 August 2021
The #IStandForRespect pledge - an anti-sexual harassment movement, is coordinated by Diversity Council Australia and asks businesses to stand against gendered harassment and violence in all its forms, as well as take action to address harassment, making the workplace safe for everyone. 
On signing this pledge, John Moller said: 
"I am proud to sign the #IStandForRespect pledge to bring even more attention to the important role we play as leaders in ending gendered harassment and violence. We have the opportunity and a responsibility to drive meaningful change in our organisations that will directly impact change in the communities we operate in. Novotech operates in 11 geographies in Asia Pacific and we are committed to delivering on this pledge in all regions." 
"I have had the opportunity to listen to many of our staff share examples of harassment that they have experienced throughout their careers, and I am absolutely committed to building a safe and inclusive organisation"
Angela Edwardson, Chief People Officer at Novotech, echoed John's sentiments, saying "I am passionate about creating a workplace where people are respected and feel safe and supported at all times. It is important that we listen to our team members to constantly adapt and change how we deliver effective, sustainable, and meaningful programs to help end gendered harassment and violence in our communities." 
Novotech values open engagement and transparency across their teams and programs, including: 
Annual training on Equal Employment Opportunity (EEO) and Anti-Discrimination 
Support for team members experiencing domestic violence
Mental Health support for team members and their families with an EAP service 
DiSC individual profiles to respecting the fact that all people are different and support collaboration, learning and respect
Prevention of Sexual Harassment (POSH) training sessions and reporting in India
Cross cultural dimensions training to increase understand across the eight dimensions of different cultures 
And commits to implementing 
Unconscious Bias training for all team members
Developing a wellness and mental health program, including support for people elder and disability care responsibilities 
Lisa Annese, CEO of Diversity Council Australia (DCA), who coordinates the #IStandForRespect initiative, said organisations like Novotech signing the pledge was a chance for Australian business leaders to show the world they stand up for respect, and make a public commitment to end the scourge of sexual harassment. Which, in addition to creating dysfunctional and unsafe workplaces, is conservatively estimated to cost the Australian economy $3.8 billion. 
"The bottom line is this: businesses can't afford not to tackle sexual harassment. The #IStandForRespect pledge is a starting point, a way for them to be part of the change that will come."
To date, the movement has been signed by an ever-increasing list of CEOs from banks, professional services firms, resources companies, multinationals, universities, legal firms, and not for profits. 
CEOs who signed the pledge can be found here: https://www.dca.org.au/campaigns/istandforrespect/pledges 
ABOUT NOVOTECH HEALTH HOLDINGS 
Novotech Health Holdings Pte. Ltd. ("Novotech Holdings") is a leading Asia-Pacific biotech specialist CRO and consists of two operating brands, Novotech and PPC. Novotech Holdings is a full-service CRO with integrated labs and phase I facilities providing drug development consulting and clinical development services. It has been instrumental in the success of approximately 3,700 clinical trials across all trial phases and broad range of therapeutic areas. Novotech Holdings is uniquely positioned to serve biopharmaceutical clients conducting clinical trials in Asia and globally. As of March 31, 2021, we had a total of 1,765 FTEs working across our offices in 11 geographies in Asia-Pacific and the United States.
For more information, visit https://novotech-holdings.com
About DCA
Diversity Council Australia is the independent not-for-profit peak body leading diversity and inclusion in the workplace. We provide unique research, inspiring events and programs, curated resources and expert advice across all diversity dimensions to a community of over 700 member organisations. Our member organisations are estimated to employ nearly two million Australians, representing up to 15% of the workforce.