Novotech's Asia Pacific team of in-house biostatisticians and statistical programmers delivers accurate, high-quality and timely biostatistics services.
These include statistical planning, analysis and reporting.
The team provides a high-quality statistical framework to translate the scientific context to clinical practice findings which is essential for achieving research success.
The Novotech biostatisticians bring extensive experience of biostatistics services, from first-in-man to Phase IV trials, across a broad range of therapeutic areas.  Collaborating closely with other Novotech departments, they ensure seamless integration and interpretation of statistical elements into the reporting and discussion of clinical data.
Novotech's key biostatistics services include:
Designing Statistical Analysis Plans (SAP)
Coordinating and managing DSMB outputs and meetings
Consulting on clinical trial design and protocols, including adaptive design studies
Preparing Statistical Reports – Interim, Final and Clinical Study Reports
Provision of CDISC:  SDTM and ADaM compliant analysis datasets
Randomization support
Novotech leverages high-quality, cost-effective solutions to ensure successful management and delivery of clinical trial data. Novotech's primary goal in data management is to provide clean, locked databases in an optimal format, on time and to budget.
To achieve this, Novotech offers clients leading industry tools for data management, including Medidata RAVE® or VIEDOC® for eCRFs, providing a tailored approach to suit every client's needs, budget and clinical site logistics.
Novotech's research data management services can be customized to deliver a high-quality, cost-effective solution compliant with the most rigorous regulatory standards.
Novotech's key clinical trials data management services include:
Case Report Form (CRF) design
CRF and data query tracking systems
Data processing (including double data entry)
Coding of diagnoses, AEs and drugs
Provision of CDISC ADaM compliant analysis datasets
Randomization support
Technology solutions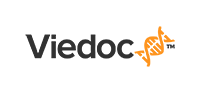 The Viedoc solution is designed to revolutionize the way you conduct clinical trials – while making each user's activities and tasks easier, faster, and more enjoyable. Viedoc Designer, Admin and Clinic form the core of the solution, allowing you to design, manage and execute your clinical study from scratch. From there, pick and choose from a range of fully integrated addons – each specially developed to simplify and boost a particular aspect of your trial.
Viedoc is a comprehensive cloud-based eClinical platform built to improve the efficiency of conducting all clinical trials. Since 2003 Viedoc has been used in over 3 000 trials in more than 75 countries in all therapeutic areas and clinical phases.
Created by industry professionals with decades of experience, Viedoc blends innovation with design to simplify your workday. Our mission is to be at the forefront of eClinical innovation by developing new, smarter ways to help all our clients succeed. Viedoc meets all applicable regulatory standards, including ICH GCP, 21 CFR part 11, HIPAA.
Viedoc Technologies AB has offices around the world. With its headquarters in Uppsala, Sweden it also hasoffices in Paris, Philadelphia, Tokyo and Shanghai. For more information about Viedoc, visit: viedoc.com