Accelerating clinical trials with faster site selection and patient recruitment
Biopharmaceutical Sponsors are facing increased challenges around participant recruitment and retention, lengthy timeframes and trial costs. They are also seeking greater diversification of their clinical trial participants and have a desire to bring their innovative therapies to global patient populations.
Novotech's focus on local relationships and expertise, on a global scale, allows our clients to access a diverse, global patient population while also including regions of the world with faster patient recruitment.
Asia-Pacific has become a key location for clinical trials, driven by its large patient population, scale of medical facilities, government support for clinical trials, strategic importance of Asian economies as end consumer markets, lower trial costs, and high-quality standards.
By leveraging our global footprint, our deep relationships, and our global operational infrastructure, we can accelerate, and diversify, clinical development for biopharma.
A Message from Our Chief Executive Officer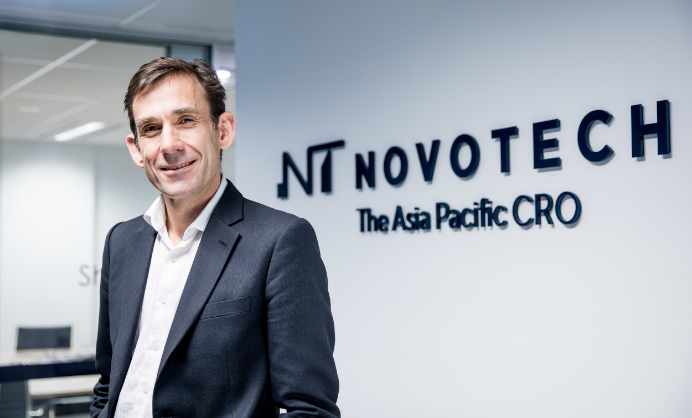 Dr. John Moller, CEO Novotech