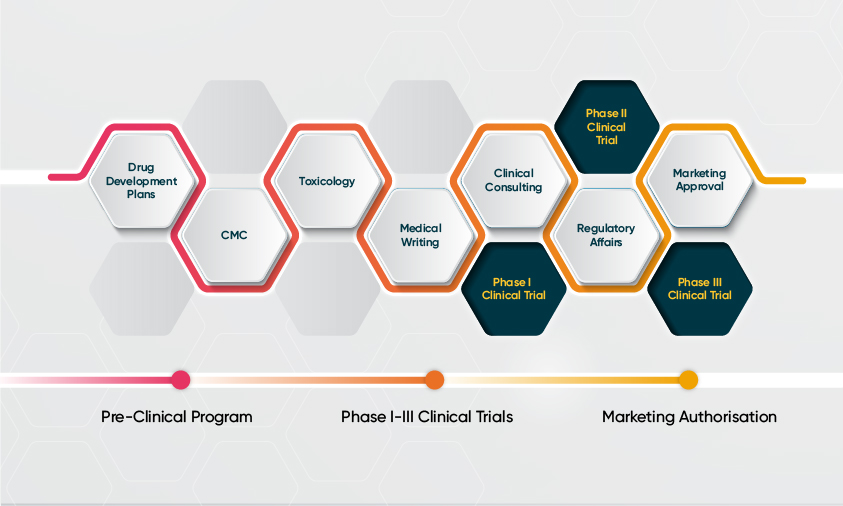 Drug Development Strategies
The right development strategy is critical for commercial success. With biotech companies investing in advanced therapies and international trials, there is an increased focus on regulatory planning, including the design of the clinical protocols, nonclinical testing plans and manufacturing processes. Novotech provides first-class regulatory services to help expedite drug development within the complex and dynamic research environment.
Core Regulatory Services
Regulatory gap assessment and strategy
Design and review of nonclinical toxicology studies
Writing Investigator Brochures (IBs)
Global submissions including IND, DMF, NDA, BLA and combination products
Meetings and briefing packages including Type A, B and C meetings, scientific advice
Fast track and orphan designations
USA agent services
Institutional Biosafety Committee and GMO medicine applications
Core Medical Services
Medical writing
Clinical trial design
Medical monitoring
Pharmacovigilance
From inception, through development and to approval, Novotech Drug Development Consulting is with you at every step.