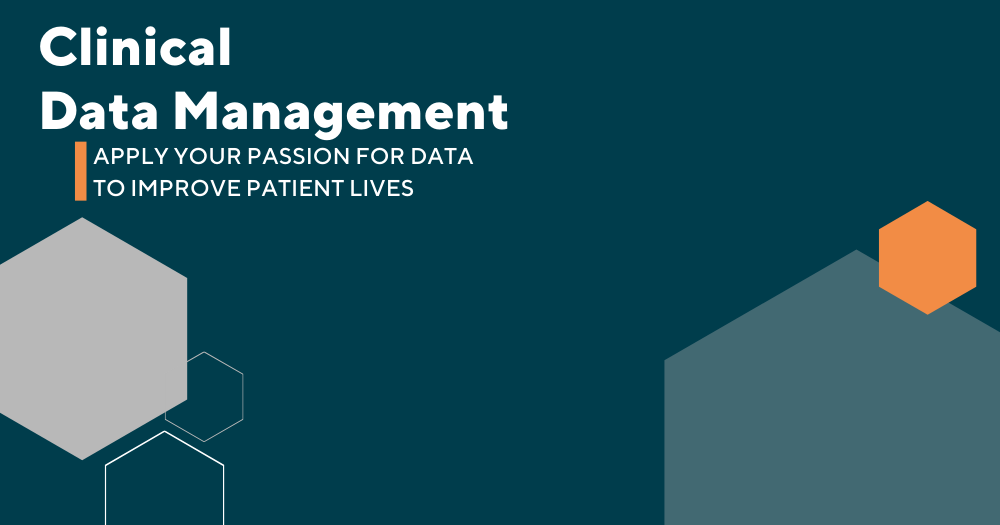 HAVE YOU EVER WONDERED WHAT A CAREER IN CLINICAL DATA MANAGEMENT WOULD BE LIKE?
Well, we caught up with a few Data Managers from our Biometrics Team to find out why they are passionate about data, clinical research and working at Novotech. 
Our Biometrics team includes data management, database programming, statistical programming, biostatistics, and pharmacometrics, who support clinical trials across all phases. 
At Novotech, Data Managers partner directly with Clients and Project Managers to provide end-to-end services and relevant solutions for each study.  This direct connection between Client and Data Manager supports open communication at every stage of the study, improving efficiencies and high quality deliverables. Based on the study protocol and with the end data application in mind, our DM team, with the help of programmers, designs and validates the electronic capture systems, then checks and cleans the data before the Statistics team perform statistical analysis on the data to present it to the client. 
OUR TEAM'S COMMITMENT TO 'INTEGRITY WITH EXCELLENCE'
Every team at Novotech is united by a common goal – to improve patient lives. And the Biometrics team champion our values to achieve this through their team's commitment: 'integrity with excellence'. This team charter supports team members to deliver the highest quality study outcomes while continuously building their skills and career. 
Supported to take ownership of their projects, Data Managers are involved from the very beginning, from bid-defence to study close-out, managing and meeting client goals and expectations at every stage. This level of contact and collaboration with the client, sites and internal teams allows the us to provide outstanding services which constantly exceed client expectations. 
The Biometrics team at Novotech are supported by a variety of specialists including Validation Specialists, External Data Specialists, and the Medical Coding Specialists.  This process ensures the vision of the Biometrics team perfectly aligns with the client's vision for the project and delivers the highest quality data outcomes. 
CAREER PATHWAYS IN BIOMETRICS AT NOVOTECH
Novotech champions career development and progression across all teams and roles. In Biometrics, the team is supported by a dedicated in-house trainer who develops new and existing team members optimise their skills and reach their career goals. 
The Data Management team at Novotech come from a variety of different backgrounds from within the clinical research and technology industry and their transition have been supported by the tailored onboarding programs. Some of the Data Management team's previous roles include Clinical Trial Assistant, Clinical Research Associate and Study Coordinator.
So, what does it take to succeed in Data Management at Novotech? 
A passion for attention to detail in clinical data (of course), a drive to always improve yourself and processes to delivery high quality data, and an open, collaborative outlook. 
MEET SOME OF THE DATA MANAGEMENT TEAM.
Senthil
OPERATIONS DIRECTOR, DATA MANAGEMENT, BIOMETRICS
Senthil completed his Bachelors in Computer Science and a Masters in Computer Applications and has been at Novotech for over 6 years. Senthil has over 18 years clinical data management experience working with a global professional services company, consultancy companies and large global CROs. As the Operations Director Data Management, Senthil ensures the capabilities of the Novotech Data Management and Biometrics teams are well advertised to the sponsor, Novotech's service delivery pipeline is of top notch quality, robust, and ensures resource productivity and business profitability. Senthil is excited to be contributing to team's success and patient's lives by developing systems to streamline data collection and experience the tremendous transformation in data collection technology in the industry. 
Shelly
MANAGER, DATA MANAGEMENT 
Shelly has extensive experience in data management working with large CROs and has been at Novotech and CNS for over 5 years. Shelly has a background in post-graduate microbiology and has completed a professional post graduate diploma specialising in clinical data management. As the Data Management Manager, Shelly manages a team of talented Data Managers and Associates and ensures the resourcing, onboarding and training requirements of team members are met. Shelly also works to ensure her team's workload is manageable and quality work is being delivered to clients. Something that excites Shelly about working at Novotech is the strong connection she has with her team, and how her hardworking team keeps her motivated to strive for excellence. 
What makes working in the DM team great? 
'What excites me about coming to work every day – my team. I feel very connected to my team and it keeps me motivated when I see the way the team is working.'
Anu
ASSOCIATE CLINICAL DATA MANAGER
Anu holds a Bachelor and Masters of Biotechnology and a PhD in Virology and has 6 years of preclinical research experience and has been a Study Coordinator in Phase I and III clinical trials. Anu joined Novotech last year as an Associate Clinical Data Manager after finding herself being drawn to analysing and interpreting data from clinical trials. As an Associate Clinical Data Manager, Anu works with the Data Management team to design and validate the eCRF, and ensures the data collected is clean and verifiable with external sources. Anu is excited to belong to a team that works on obtaining data that will help benefit patients and is grateful to be part of a supportive team that encourages learning and development.  
What makes working in the DM team great? 
'It is one of the best teams to help each other. There is always support, you are never left 'alone' to figure it out…'