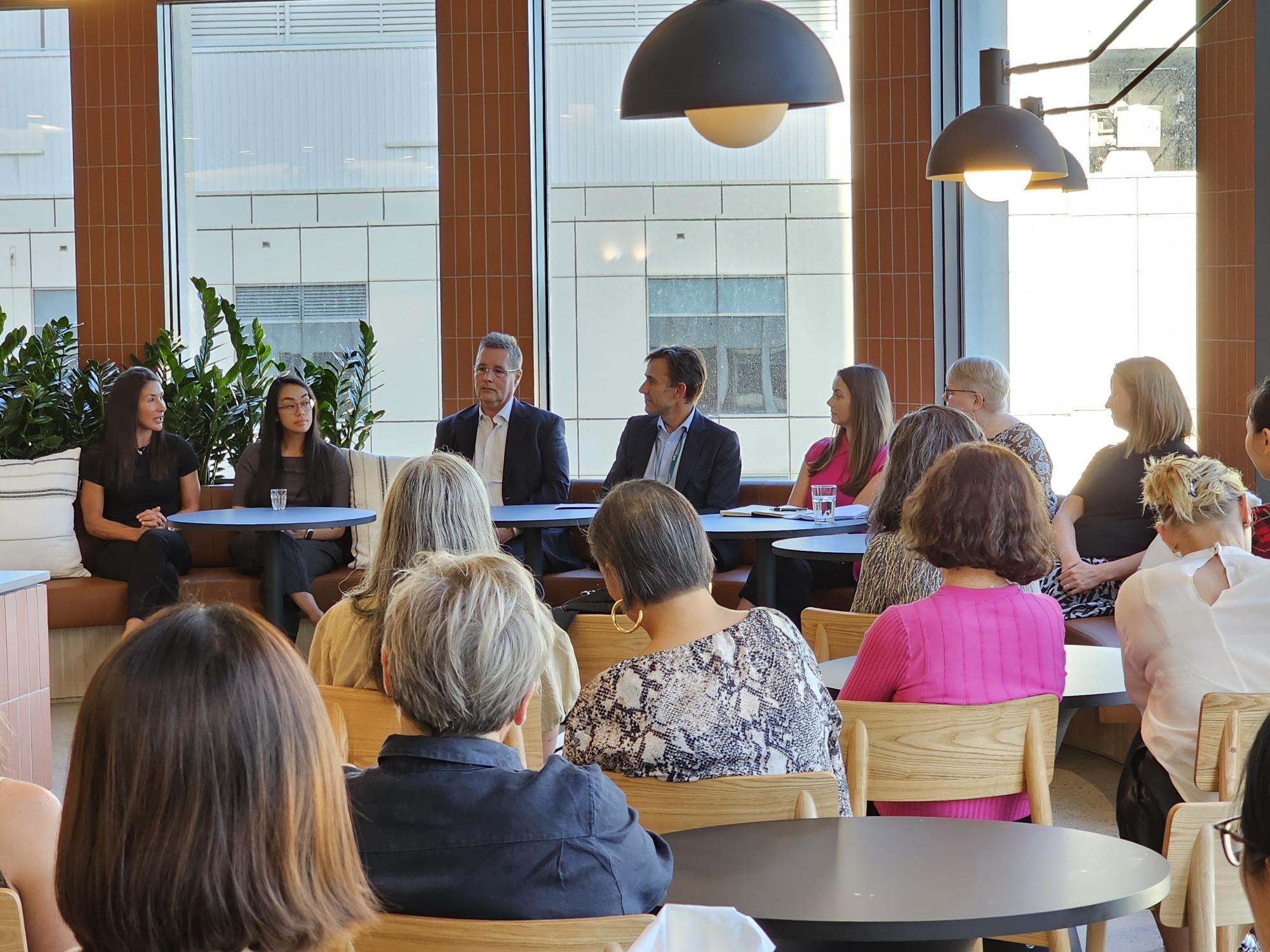 At Novotech, we are dedicated to fostering a diverse, equitable and inclusive workplace where all employees, regardless of gender, feel valued, respected and supported.
A key focus of our diversity and inclusion efforts is achieving greater gender balance across all levels of our organisation. To that end, we have set clear goals and targets aimed at maintaining gender parity in leadership roles, ensuring equal access to career development opportunities, and eliminating any existing pay gaps between men and women.
"At Novotech, we firmly believe in diversity, inclusion and gender equality," said Dr. John Moller, CEO of Novotech Holdings. "Our certification by WGEA as a leading Employer of Choice for Gender Equality underscores our progress, but we have further work to do. I am fully committed to achieving equal pay, eliminating our gender pay gap worldwide, and maintaining zero tolerance for harassment and discrimination. We will continue expanding our diversity and inclusion efforts globally, as we know that equality strengthens our organisation, drives innovation and enhances our ability to serve customers."
On October 19, 2023, Novotech hosted a panel discussion titled "Tackling Gender Disparities in the Life Sciences" featuring both internal and external leaders. The event was moderated by our CEO Dr. John Moller, and reinforced our commitment to gender equality and highlighted the importance of achieving parity in an industry where women are underrepresented, especially in senior roles.
Our strategy emphasises leadership accountability, transparent compensation practices, work-life balance policies, zero tolerance for discrimination and harassment, regular data collection and reporting, and continuous evaluation and improvement of our gender equality initiatives.
We're proud to drive positive change as we create an approachable workplace where everyone's talents help us innovate, serve customers, and succeed. By embracing all our people, we can make great strides that benefit employees, clients, and communities.
Defining Gender Gaps
Introducing Gender Diversity from Entry Roles
Quality Processes
Reducing Gender Pay Gap
Tackling Gender Disparities
Media contact
David James
Media Coordinator
Novotech is internationally recognized as the leading Asia Pacific centred Biotech Contract Research Organization (CRO) with global execution capabilities.
Novotech is a clinical CRO with labs, phase I facilities, drug development consulting services and FDA regulatory expertise and has experience in over 5,000 clinical projects, including Phase I to Phase IV clinical trials and bioequivalence studies. Novotech is positioned to serve biotech clients conducting clinical trials in Asia Pacific, the US and Europe. Novotech has over 3000 staff globally and 34 office locations.
For more information visit https://novotech-cro.com/contact