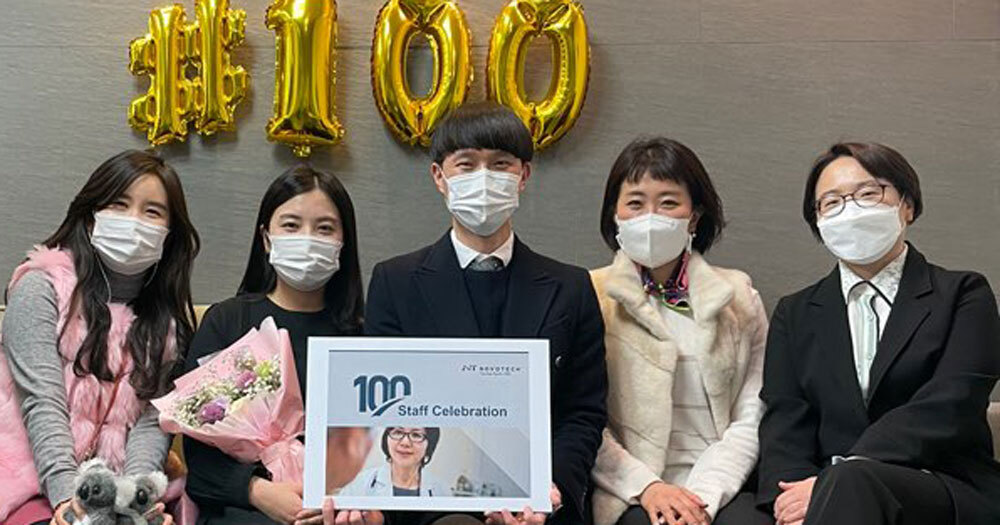 A leading Asia-Pacific biotech specialist CRO Novotech celebrates its 100th employee appointment at the Seoul, South Korea office.
The Seoul office's growth is partly due to the current trend of biotechs moving their studies from US and EU to the Asia-Pacific region to ensure continuity during the COVID-19 crisis.
In addition, South Korea is known globally for its medical research excellence, strong clinical research regulatory support from the Government, and access to diverse patient populations.
Dr. Yooni Kim, Executive Director, Asia Operations said:
"It is with great pleasure I welcome the 100th employee at Novotech South Korea. We as a team have been focusing on growth in the past few years including clinical trial size, type, quality, and growing our reputation for excellence.
Novotech South Korea will continue to grow to best serve our clients, patients, and our fellow employees.
Our strong presence in South Korea can only be a benefit to biotech clients with our local regulatory knowledge, our strong strategic partnership with leading clinical sites, and the most influential KOLs."
Michelle Park, Director of South Korea said:
"We are experiencing rapid growth and reputation in South Korea, and this is especially evident when meeting with investigators, site staff and clients. This helps the expansion of our industry strategic partnerships which supports our biotech clients."
SunHo Park, Clinical Team Leader said:
"It is with my great pleasure to witness such a rapid growth of Korean office. I started my career as a CRA1 when there were only 20 staff in South Korea. Novotech is my first place of work and I was truly grateful for having such opportunity to be a member of Novotech."
Jennie Park, Senior Project Manager said:
"Fantastic news that the South Korea office now has its 100th employee and welcome to all colleagues as part of this amazing growth of Novotech! I love Novotech's value, "Unlocking Talent" as this really motivates employees."
Novotech now has over 30 significant partnerships with some of the leading medical institutions in the region. The Partnership Program is strategically designed to deliver unparalleled access to quality investigators, KOLs, and millions of patients for its international biotech clients.