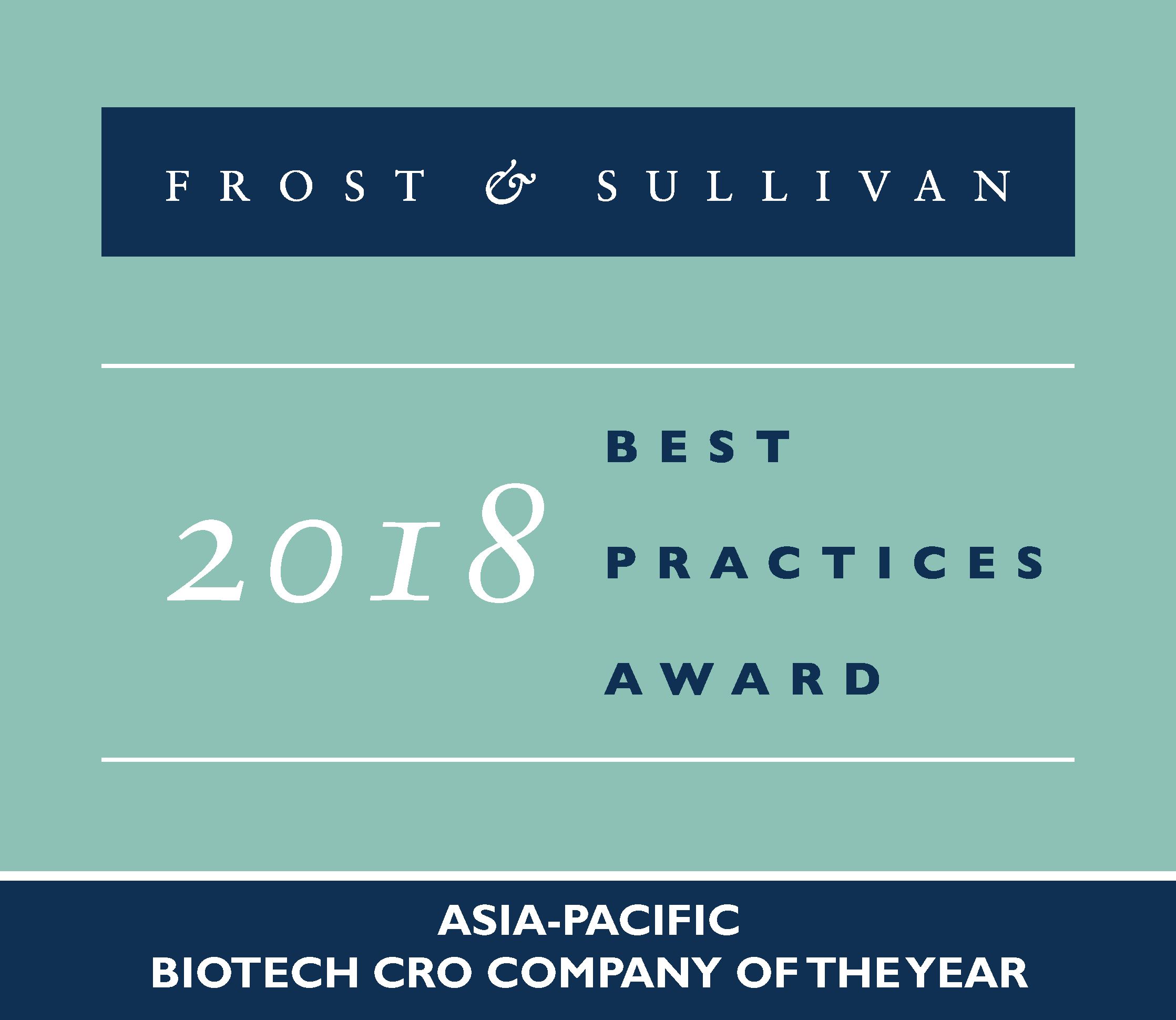 Asia-Pacific specialist CRO Novotech has been awarded the top Asia-Pacific CRO by Frost & Sullivan at an industry ceremony in Singapore, for "innovative, flexible, high-quality, customer-driven solutions" in the the fastest- growing clinical trial region in the world.
Novotech has been delivering clinical research services in the Asia-Pacific for 22 years and has been recognized as the best Asia-Pacific CRO by Frost & Sullivan for the past 3 years.
"Novotech has differentiated itself to become the leading biotech CRO in Asia-Pacific and profoundly understands regional and complex industry needs," said Associate Director Transformational Health Frost & Sullivan Geeta Dhanoa.
Geeta Dhanoa also noted that Novotech delivered "innovative, flexible, high-quality, customer-driven solutions" and has a "track record for conducting specialized, complex, clinical trial projects".
"Novotech profoundly understands regional and complex industry needs, and continually invests in and improves its clinical trial management systems as well as employee development. These traits have made Novotech the preferred biotech CRO in Asia- Pacific, helping to expand its partnerships and projects across the region in 2018."
Novotech, which has 11 offices in the region, has seen clinical staff numbers grow by more than 20%, fueled by demand for a regional CRO with international accreditation and reputation, combined with local knowledge, partnerships and expertise.
Novotech CEO Dr. John Moller said Novotech's success is due to a number of factors "including the powerful partnerships we are establishing with the leading hospital and medical centres in the region which give us access to the best investigators, sites and research teams, as well as productive patient populations".
Novotech has now signed 10 strategic collaborations with hospitals and research institutions in the region.
"We are pleased also that Frost & Sullivan recognizes that it's the quality of our Novotech clinical experts on the ground in the Asia-Pacific that really sets us apart from other CROs. Our clinical team brings local knowledge across regulatory and cultural landscapes, key relationships in the health sector, as well as Novotech's technology and data excellence to deliver success for our clients within timelines and budgets," Dr. Moller said.
Novotech Executive Director, Asia Operations Dr. Yooni Kim said Novotech's priority is to nurture the best local clinical talent to deliver local regulatory knowledge, relationships, and experience for successful regional clinical research.
"Novotech operates in a rapidly growing region that offers advanced medical care in some of the newest and well-equipped medical facilities available," said Dr Kim.
"Novotech has dedicated clinical experts within these hospital and research facilities across the region to support and prioritise rapid clinical processes for Novotech biopharma clients," Dr. Kim said.
"The Novotech team is well positioned across the region to access the more than 1.4 billion people living in urban areas, which is a key factor in the decision by sponsors to include the Asia-Pacific in their global studies."
About Novotech
Headquartered in Sydney, Novotech is internationally recognized as the leading regional full-service contract research organization (CRO). With a focus on clinical monitoring, Novotech has been instrumental in the success of hundreds of Phase I - IV clinical trials in the Asia Pacific region.
Novotech provides clinical development services across all clinical trial phases and therapeutic areas including: feasibility assessments; ethics committee and regulatory submissions, data management, statistical analysis, medical monitoring, safety services, central lab services, report write-up to ICH requirements, project and vendor management. Novotech's strong Asia Pacific presence includes running clinical trials in all key regional markets. Novotech also has worldwide reach through the company's network of strategic partners.
For RFP enquiries: Please fill out the form available at novotech-cro.com/contact-us