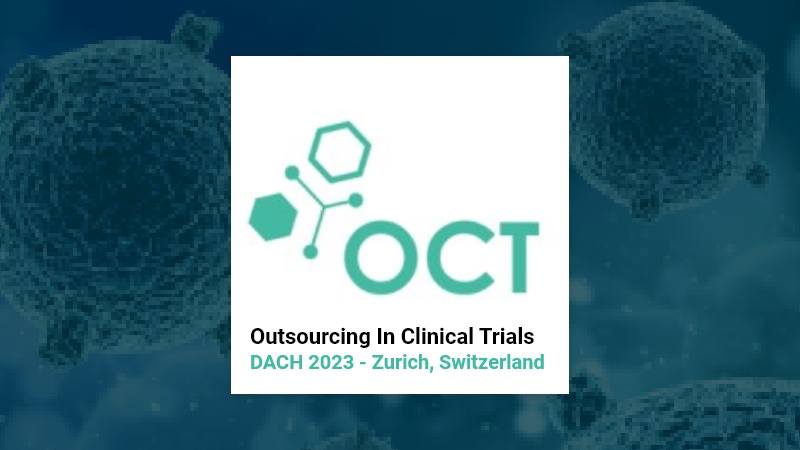 Location: Moevenpick Zürich Regensdorf, Zurich, Switzerland
Event description:
Join Novotech at the Outsourcing Clinical Trials DACH event in Zurich on November 21st – 22nd, 2023. The OCT DACH event will cover a spectrum of topics, from updated EMA Guidance to Direct-to-Patient initiatives and Data Management innovation to fostering strong CRO relationships.
In January 2023, Novotech expanded its presence in Europe through the integration of EastHORN, a prominent European CRO. This strategic move allows biotech clients to access Novotech's exceptional suite of early to late-phase CRO services not only in the US but also across Europe.
Visit our booth #28 and meet with Novotech experts to explore how you can leverage our comprehensive CRO services to advance your clinical development initiatives in Europe, US and APAC.
Presentation details:
Speaking Session:
Presenter: Diana Filipescu - BD Manager, EastHORN - A Novotech Company
Title: Clinical Trial Information System (CTIS) Unveiled: Helping Biotech/Pharma to Streamline Regulatory Processes in EU
Panel Participation:
Panelist: Malgorzata Szerszeniewska - Head of Operations, Europe, EastHORN - A Novotech Company
Panel Title: Reversing the Conversation: What the Clinical Trial Industry Really Wants from Its Service Providers.
Schedule a meeting with our attendees
Meet Our Team
Novotech Europe
Bianca Klaus
Novotech Europe
Senior Business Development Manager
Novotech EU
Nicklas Lindberg
Novotech EU
Senior Business Development Manager
Plus Senior team members from our Novotech China, Client Operations, Novotech DDC and US and European BD teams