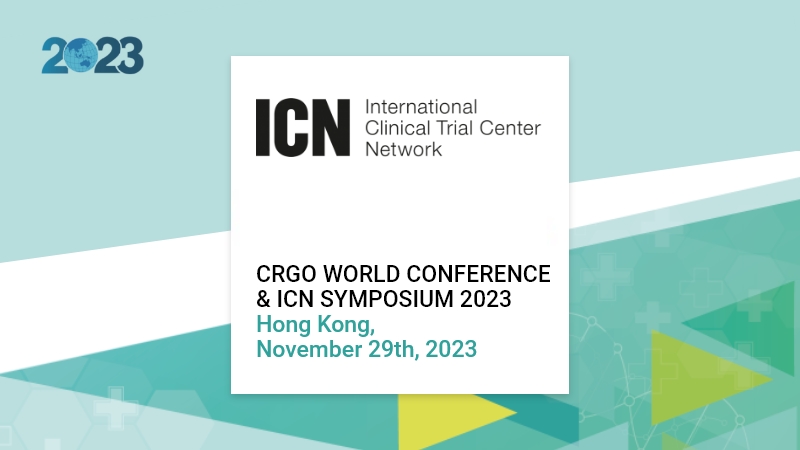 Event description:
Join Novotech at the CRGo World Conference & ICN Symposium 2023 in Hong Kong on November 29th! This event serves as a dynamic platform for professionals from academic and healthcare institutions, clinical research organizations, the biomedical and pharmaceutical industry, and governmental agencies to delve into the latest trends in clinical trials governance.
Novotech has garnered remarkable recognition, being honored with the prestigious CRO Leadership Award 2023. As one of the top 10 Contract Research Organizations (CROs) globally, Novotech stands out as the proud recipient of the Asia Pacific Cell & Gene Therapy Clinical Trials Excellence Award. Furthermore, Novotech has received the Asia-Pacific CRO Company of the Year Award.
Don't miss the opportunity to connect with a Novotech Expert online- Registration – CRGo World Conference 2023 Conference ONLINE (EN) (paperform.co), and learn more about how Novotech, with its distinguished achievements, can support and enhance your clinical development plans in 2024.
Schedule a meeting with our attendees
Meet Our Team
Novotech
Michael Stibilj
Novotech
Chief Operating Officer
Novotech
Chris Chong
Novotech
Senior Director Clinical Services
Novotech
Ada Ip
Novotech
Senior Clinical Operations Manager
Plus Senior team members from our Novotech China, Client Operations, Novotech DDC and US and European BD teams