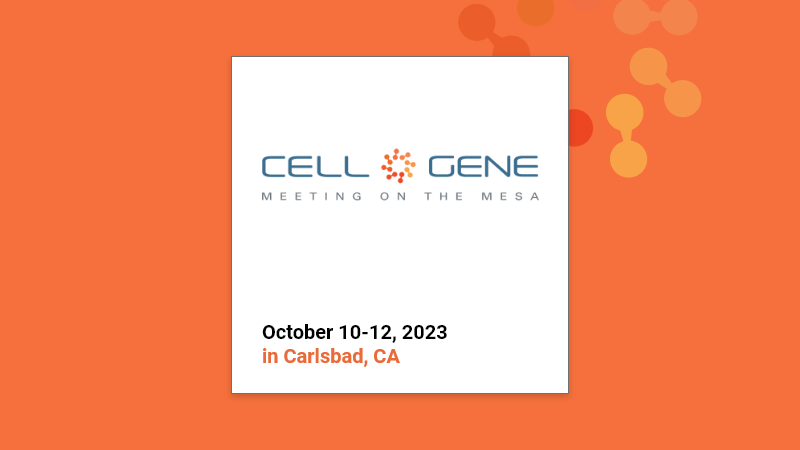 Location: Park Hyatt Aviara, Carlsbad, CA
Event description:
Novotech will be at the Cell & Gene Meeting on the Mesa from October 10-12 at the Park Hyatt Aviara, Carlsbad, CA.
This unique partnering conference brings together senior executives and top decision-makers in the biotech industry to advance cutting-edge research into cures, covering a wide range of topics from clinical trial design to alternative payment models to scale-up and supply chain platforms for advanced therapies.
If you are interested in learning more about how Novotech can help you leverage the world's fastest growing region in cell and gene clinical trials and global clinical development plans, request a meeting with our experts using the partnering platform.
At Novotech, we're proud to be internationally recognized as the leading Asia Pacific-centered Biotech Contract Research Organization (CRO) with global execution capabilities. We have extensive experience in cell & gene therapy clinical trials and were awarded the 'Best Cell & Gene Excellence Award – Clinical Trials' at the 6th Annual Cell & Gene Therapy World conference in 2022.
Onsite Team –
Dimity Gransbury, Therapeutic Strategy Director
Craig Leach, Senior Business Development Manager
Schedule a meeting with our attendees
Meet Our Team
Novotech
Dimity Gransbury
Novotech
Therapeutic Strategy Director
Plus Senior team members from our Novotech China, Client Operations, Novotech DDC and US and European BD teams