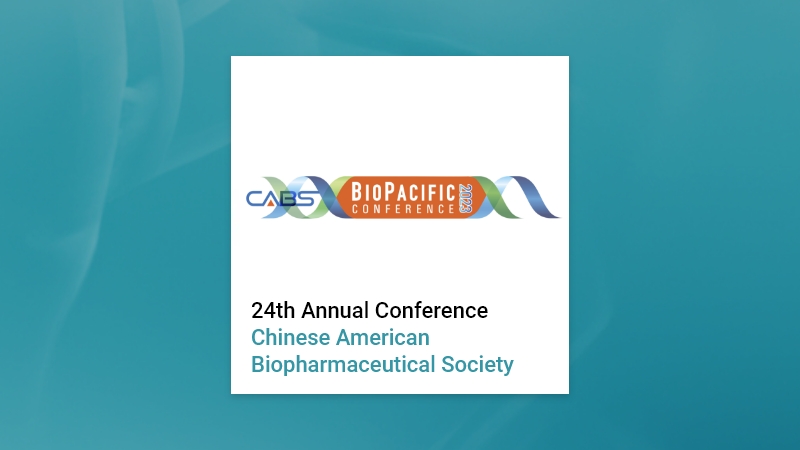 Location: South San Francisco Convention Center, 255 S Airport Blvd, South San Francisco, CA
Event description:
Novotech is proud to support the upcoming CABS BioPacific Conference 2023, taking place on October 28th at the South San Francisco Convention Center in South San Francisco.
For their 25th Anniversary, the CABS BioPacific Conference brings together a global community of biotech decision makers and investors to discuss cutting-edge technologies, investment strategies in biopharmaceutical industry, and the role of artificial intelligence in drug discovery and development.
At Novotech, we understand the complexities and challenges of bringing a new drug to market. Whether you are in the early phases of trials or navigating the intricacies of late-stage development, Novotech has the knowledge and experience to guide you every step of the way.
We invite you to visit our Novotech booth #5, where you can connect with our expert in-person. At Novotech, we understand the unique challenges of the biopharmaceutical industry, and we're here to help you navigate them.
We look forward to seeing you there!
Onsite Team – Angela Wang, China Commercial Director
Schedule a meeting with our attendees
Meet Our Team
Novotech
Angela Wang
Novotech
China Commercial Director
Plus Senior team members from our Novotech China, Client Operations, Novotech DDC and US and European BD teams