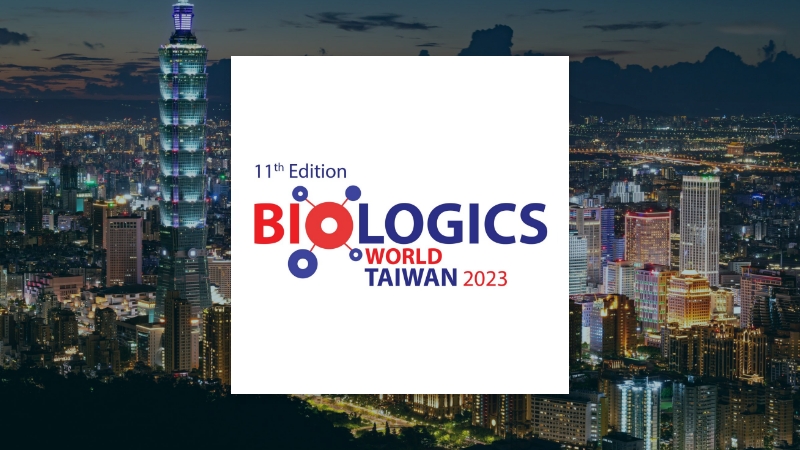 Location: Hilton Taipei Sinban, Taipei, Taiwan
Event description:
Join Novotech at the Biologics World Taiwan from October 24th- 25th, to gain valuable insights into the latest trends and topics that are shaping the biotech landscape in Taiwan.
This conference offers a unique platform for senior decision-makers, allowing them to play a pivotal role in shaping the future of Taiwan's biologics industry. This year's event is particularly exciting as it provides an excellent opportunity to dive deep into the "Future of Biologics in Asia," as well as explore the "Challenges and Opportunities in Biologics Manufacturing," and investigate "Emerging Modalities in Biologics," including the exciting realm of mRNA Therapies and beyond.
At Novotech, we recognize the significance of early-phase clinical trials, and our dedicated team collaborates with you to create comprehensive drug development plans that span from the initial stages of discovery to the final steps of registration, perform nonclinical gap analysis, and provide global regulatory support for clinical trials.
Our team of experts will be available at the Novotech booth, eager to engage in meaningful discussions. Don't miss the chance to schedule a partnering meeting with Novotech today and discover how our capabilities align with your unique clinical needs. We look forward to meeting you at Biologics World Taiwan!
Onsite Team-
Calvin Tzeng, Regional Director Business Development
Jimmy Huang, Senior Business Development Manager
Angel Ching, Senior Manager, Business Development
Schedule a meeting with our attendees
Meet Our Team
Novotech
Hsuan-Kai (Calvin) Tzeng
Novotech
Regional Director Business Development
Novotech
Chung-Jen (Jimmy) Huang
Novotech
Senior Business Development Manager
Novotech
Angel Ching
Novotech
Senior Manager, Business Development
Plus Senior team members from our Novotech China, Client Operations, Novotech DDC and US and European BD teams