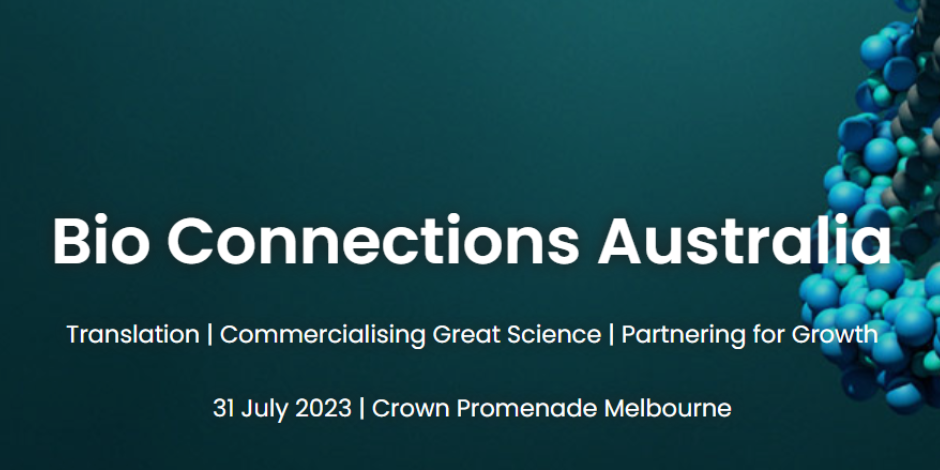 Location: Melbourne, Australia
Event description:
With the upcoming #BioConnectionsAustralia conference focusing on translation, drug development, and expediting Australia's great science into commercialization, Novotech will be onsite exhibiting and sponsoring the CRO Breakfast Briefing roundtable. 
Don't miss the opportunity to connect with Principal Toxicologist, Felicity Grzemski, and Team Lead Therapeutic Strategy, Marina Mullins, at Novotech's stand no. 7.
Internationally recognized as the leading Asia Pacific centred Biotech Contract Research Organization (CRO) with global execution capabilities, Novotech is uniquely positioned to support your pre-clinical and early product development to clinical program delivery and marketing approval. 
Not attending Bio Connections Australia? Book a meeting to talk to one of our Novotech Drug Development Consulting or Clinical strategy experts.
Presentation details:
Join Novotech's Associate Director and Principal Toxicologist Dr. Babaji Yadav for a presentation on "The importance of a robust preclinical strategy for successful clinical entry and development", at 8 am on 31st July at Crown Promenade Melbourne
Schedule a meeting with our attendees
Meet Our Team
Novotech Drug Development Consulting
Babaji Yadav
Novotech Drug Development Consulting
Associate Director and Principal Toxicologist
Drug Development Consulting
Felicity Grzemski
Drug Development Consulting
Principal Toxicologist
Novotech
Marina Mullins
Novotech
Team Lead Therapeutic Strategy
Plus Senior team members from our Novotech China, Client Operations, Novotech DDC and US and European BD teams