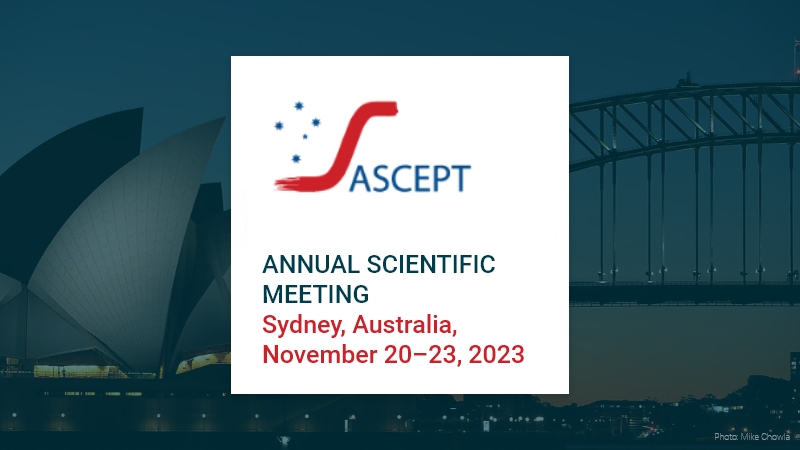 Location: Sydney, Australia
Event description:
Visit the Novotech table top exhibit #10 at ASCEPT 2023 in Sydney from November 20 – 23 to discover solutions to accelerate your clinical development. ASCEPT is the pinnacle event in clinical and experimental pharmacology and toxicology in Australia.
With extensive experience and a strong track record, Novotech has established itself as a key player in providing CRO services to biotechnology companies in Australia and other key markets. Our commitment to delivering high-quality and innovative solutions has positioned us as a trusted partner in advancing clinical and experimental research.
At DDC, an integral part of Novotech, we provide dedicated and strategic product development, collaborating with clients for successful biotech, drug, and device approvals from global regulators.
Our experts will be on-site, ready to discuss how our extensive experience can benefit your research projects. Connect with us at ASCEPT 2023 and discover the impact Novotech is making in advancing clinical research in Asia Pacific, Europe and the US.
Presentation details:
You won't want to miss the poster presentations:
Nonclinical and Manufacturing Considerations for Novel Live Biotherapeutic Products
Dr. Sharleen Menezes
Tues Nov. 21 9:30 - 10:25 
What is a Non-Significant Risk Device Clinical Study?
Melissa Dworak
Tues Nov. 21 12:30 - 1:25 pm
Nonclinical and CMC Considerations for the Development of siRNA Therapeutics
Sweta Kumar
Poster on display from Tues Nov. 21 9:30- 10:25 am
Schedule a meeting with our attendees
Meet Our Team
Drug Development Consulting
Felicity Grzemski
Drug Development Consulting
Principal Toxicologist
Novotech
Nicholas (Nick) Rich
Novotech
Regional Director Business Development
Novotech DDC
Melissa Dworak
Novotech DDC
Toxicologist
Novotech DDC
Sweta Kumar
Novotech DDC
Toxicologist
Plus Senior team members from our Novotech China, Client Operations, Novotech DDC and US and European BD teams